Electric heating system for melting snow on the roof of the terminal
In cold weather, melted ice and snow tend to form an ice cassia on the edge of the roof and elsewhere. If the ice cassia falls, it is very easy to cause accidents. The snow melting heating cable can be used on the roof of any design and special gutters for melting ice and snow. The roof electric heating system is an electric heating tape that runs along the roof trough. In icy and snowy weather, the system automatically opens to prevent the gutter from blocking, thereby eliminating potential safety threats caused by disorderly flow or prolonged retention. Ice and melt water snow.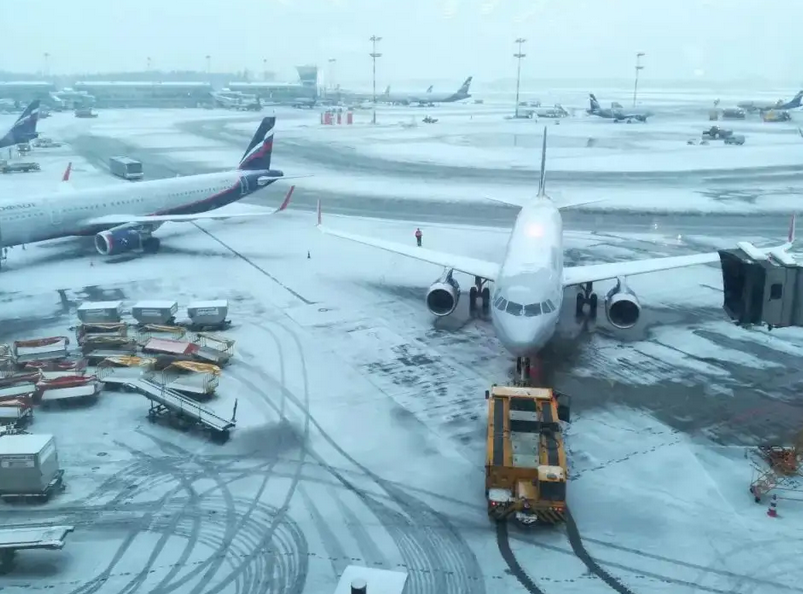 Roof Snow Melting Electric Heating System
The gutters and downspouts use a self-regulating electric-heated ice and snow melting system, which is used to prevent water from freezing from ice and snow melting in winter and affects the normal operation of the drainage system.
System Specification
The snow melting electric roof heating system mainly consists of an electric heating control unit, a heating cable, and an accessory laying and control system.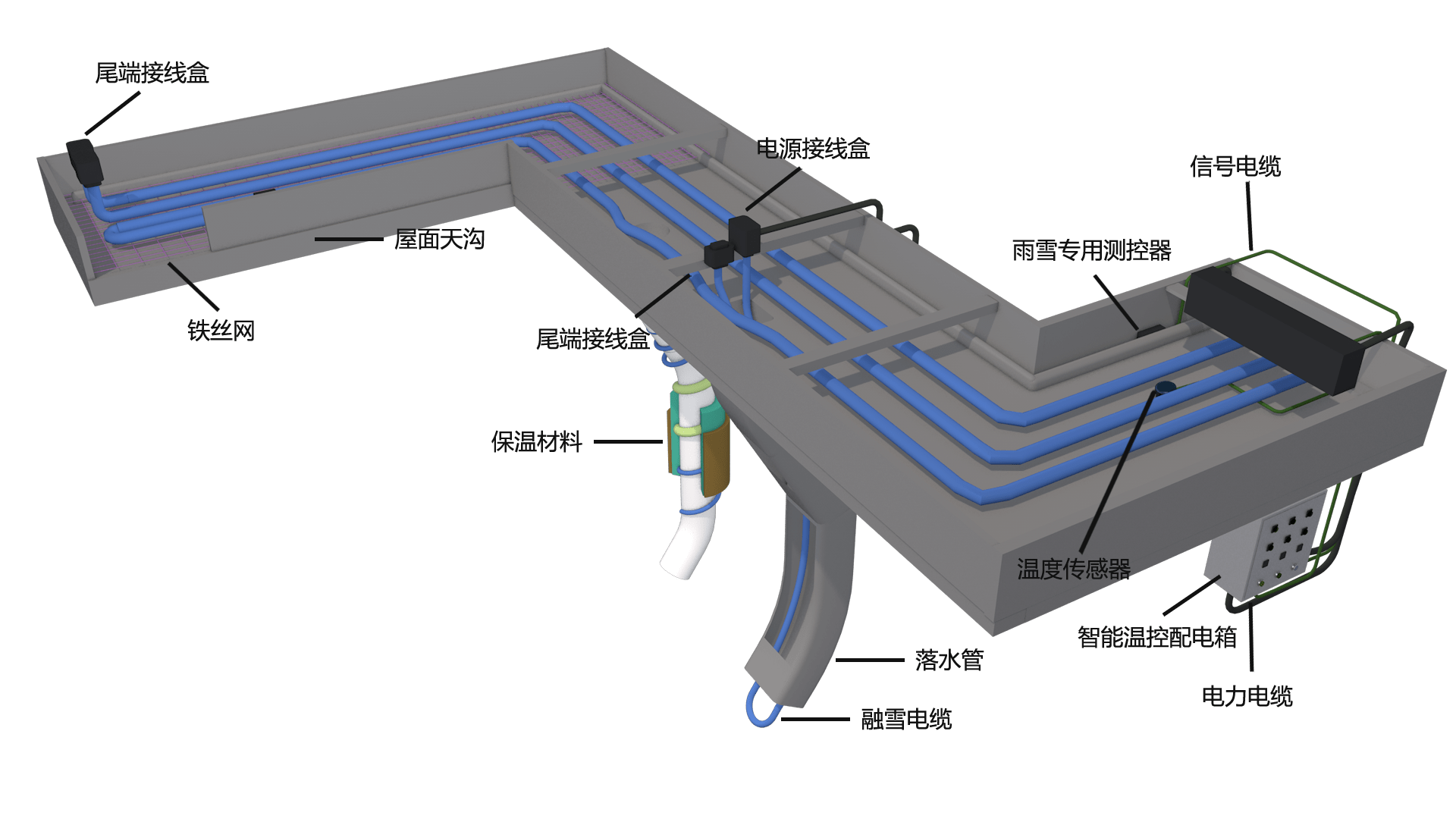 heating cable
The heating cable uses self-controlled electric heating. The self-monitoring electric heating cable is a heating cable whose heating power varies according to the change in ambient temperature. The higher the temperature, the heating power automatically decreases. The tape can be cut freely.
It uses a special electric heating belt with self-control of ice and snow temperature, and the heating power of ice and snow is 30 W/m (220 V).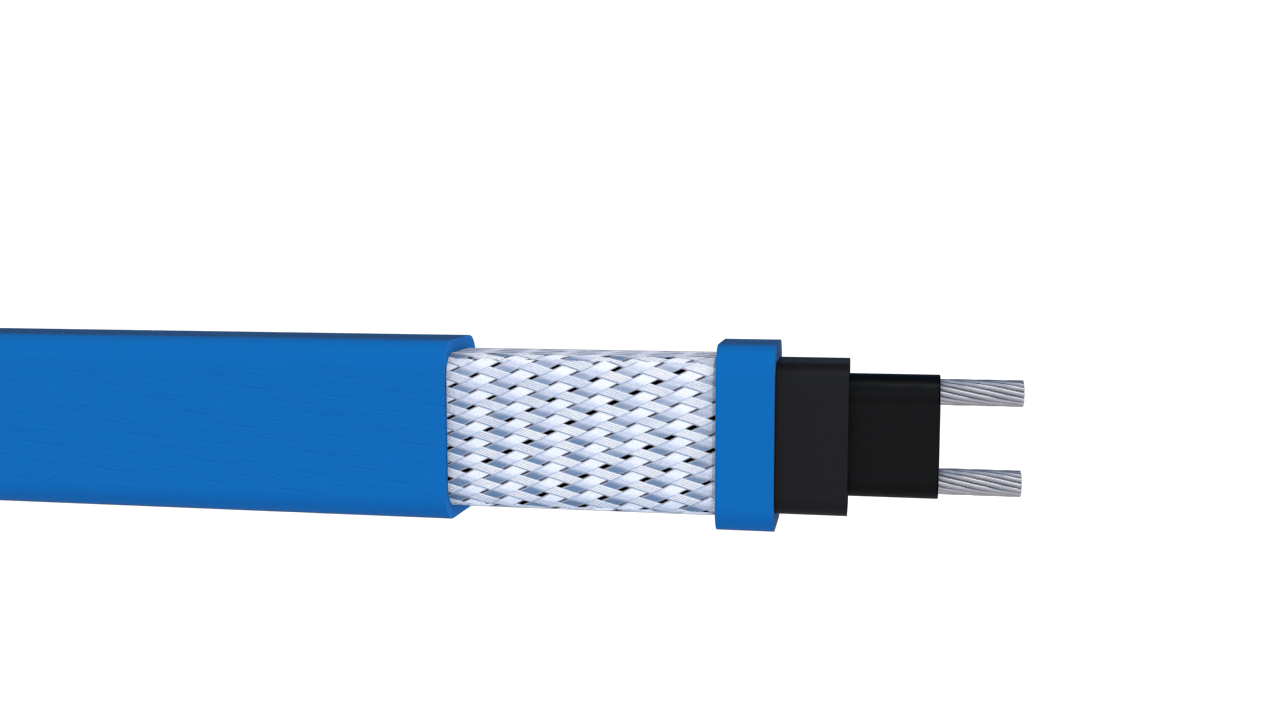 Connecting accessories for connecting heating cables must use the manufacturer's original special accessories (the degree of protection IP is greater than or equal to IP65) to ensure safe use The heating cable must have special protective accessories when turning or entering the drainpipe to prevent the heating cable. From damage.. The outer sheath of the self-regulating heating cable should be made of blue or black modified polyolefin, which can provide high UV resistance to the heating cable.
Control System
Each distribution cabinet is equipped with a set of ice and snow controllers for automatic control of system start-up. Each ice and snow controller has temperature and humidity sensors to determine the conditions that require system start according to the appropriate position on the control panel. The roof. The control system ensures that the heating cable is automatically turned on and the heat is monitored in ice and snow weather, and when ice and snow weather disappears, the power is automatically turned off to stop heating.