Company Details
---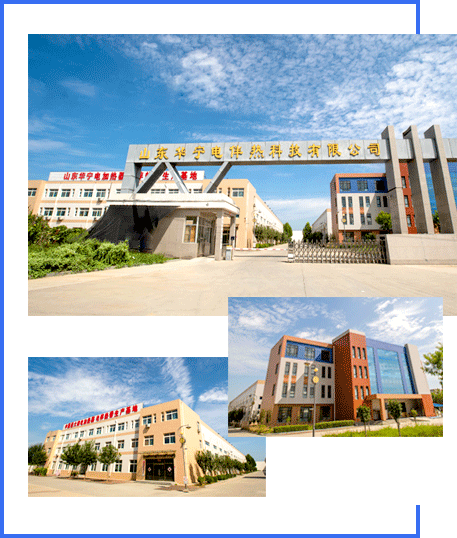 Shandong Huaning Electric Heating Technology Co., Ltd. is located in the famous spring city of Jinan. Our company has been engaged in providing comprehensive electric heating solutions for industrial, commercial and civil markets for a long time and has obtained the professional qualification of the third level. Contracting for construction mechanical and electrical installation projects, as well as professional waterproofing, anti-corrosion and thermal insulation engineering engineers, entering into second-level qualification contracts; drawing on years of experience and technical expertise to provide customers with more comprehensive design, supply, quality assurance, installation and maintenance services.
At present, the company has an office area of 6000 square meters, and the factory is located in Shanghai with an area of 60,000 square meters. It is an electric heating production facility that combines production, training, research and sales. There are 3 technical researchers with doctorate and master's degrees, 5 senior engineers, and 15 professional R & D staff with mid-level engineers. To date, the company owns more than 30 national patents and has established cooperative relations with many universities such as China Petroleum University and Shandong University.
Since its establishment, the company has successively passed the ISO9001-2000 quality management system certification, China classification type certification, National Explosion-proof Electrical Product Control and Inspection Center, National Wire and Cable Inspection Center, Shandong Provincial Product Quality Control and Quality Control. Institute certificate and other reputable certificates: Won National high-tech enterprise, Jinan "specialized, specialized and new" enterprise, Shandong Province "specialized, specialized and new" enterprise, Jinan enterprise "Gazelle", National enterprise on intellectual property advantage, Intellectual property standard. Implementation Enterprise and Industrialization Standards Implementation Enterprise, Technology-based small and medium-sized enterprises, China AAA Quality and Reputation Enterprise, "Dual Quality and Reputation Guarantee Demonstration Unit" and many other honorary titles.
Our company now has the American GSB-2 high-speed braiding machine, RW-600 high-speed spinning machine, HG-400 open rubber mixing machine, BS-2 double machine, XLB-P flat vulcanizing machine and other large-scale production. Equipment; products cover steel tube heating cables, oil well heating cables, intermediate frequency power supplies, sheathed cables, mineral insulated heating cables, constant power series electric heating cables, constant power parallel electric heating cables, heating cables, self-heating cables. Electric heating cables for temperature control, instrument insulation boxes, explosion-proof electric heaters, remote control and other series. Products have passed the certification of 3C, CE, UL, CNEX, CCS, ATEX, TICW and other relevant domestic and international certificates; widely used in oil, gas, chemical industry, metallurgy, electric power, environmental protection, energy transportation, aerospace, nuclear power, construction, engineering, etc. D. In the field of industry, trade and civil use, the sales network covers more than 30 provinces, cities, autonomous regions and municipalities directly under the central government, and is exported to Russia, Mongolia, Kazakhstan., Uzbekistan, Central Europe and other countries, and is highly trusted by the majority of users.
The type of "technological innovation" is Huaning's commitment to provide electric heating solutions that meet the needs of consumers nationwide and worldwide, and to achieve a win-win situation between the enterprise and the users. Company executives and all employees will follow the corporate spirit of "treat people sincerely, win people trust and convince people with virtue", adhering to the etiquette of Tsilu, Confucius and Maine Tzu, providing high-quality products and excellent services to society, creating a harmonious and stable society, production and life.